11 oz. Marbleized Mug
Unfortunately this product has been discontinued. Please submit a quote request below and our team of experts will help you find a suitable alternative!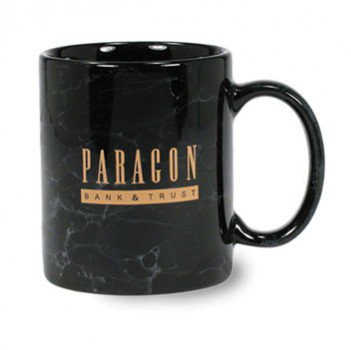 Product Description
Each mug is unique; variations in the marbled effect are considered acceptable
Pricing Details
Screen Charge: $45.00 per color, except decals
Copy Charge: $30.00 four line maximum
U.P.S. and FedEx Overpack: $5.95 per carton.
Speculative Samples: $35.00 per color plus screen charges per color.
Drop Shipments: $10.00 per location. Must be in even case increments.
Less than minimum: $50.00. One color only.