Noise Cancellation Headphones
Unfortunately this product has been discontinued. Please submit a quote request below and our team of experts will help you find a suitable alternative!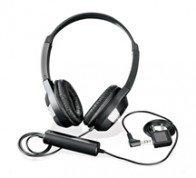 Product Description
Features advanced anti-noise technology to filter out distracting ambient sound on planes, trains, buses and city streets. Enjoy rich stereo sound from almost any portable device such as MP3 or CD players. Includes an airplane jack adapter. Includes draw-string pouch.
Product Size: 8" H x 5.75" W x 1.75" L