Giligan Tote
Unfortunately this product has been discontinued. Please submit a quote request below and our team of experts will help you find a suitable alternative!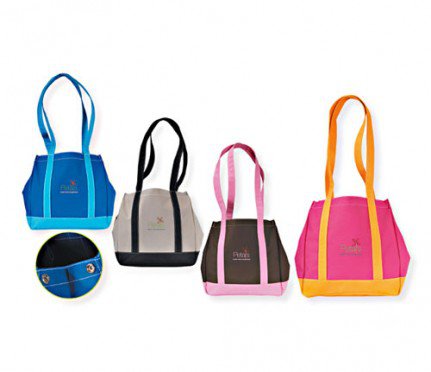 Product Description
This tote has wide gussets and snap closure to provide user versatility, shelf shoulder length web handles and contrasting stitch detail. Made of 600 Denier Poly Canvas with self handles.
Need help with your logo?
Ask about our Logo Design Service!