Hercules Non-Woven Grocery Tote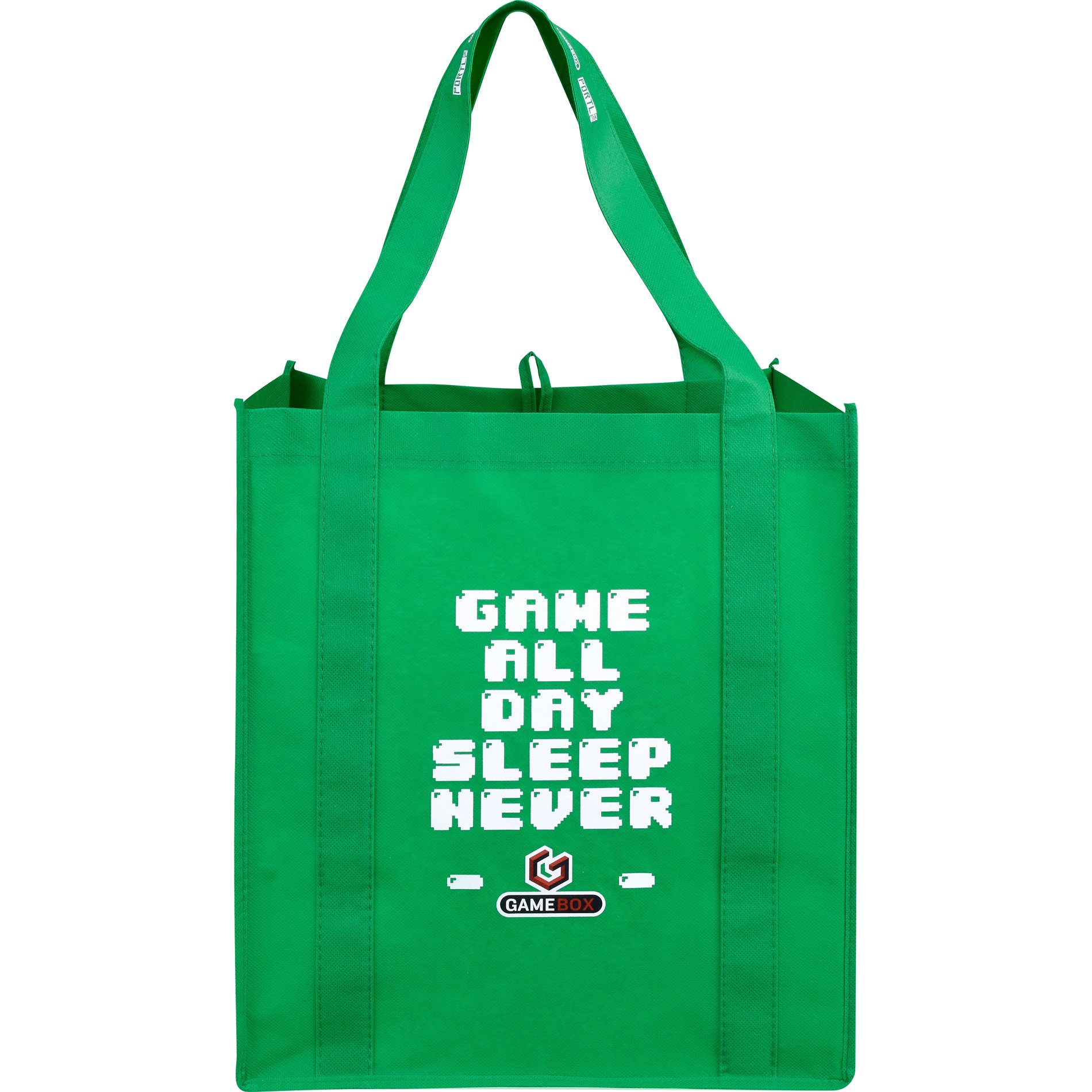 Product Description
With its reusable design, the Hercules Non-Woven Grocery Tote offers a sustainable alternative to plastic grocery bags. It has lightweight polypropylene construction, features 18.5" reinforced handles, and contains a supportive bottom board for added durability. Its spacious open main compartment is ideal for carrying groceries or personal items, such as books, clothing, and electronics. This tote was previously Leed's item 2150-38, Big Grocery Non-Woven Tote.
- Material: 80G non-woven polypropylene
- Large open main compartment
- Completely reusable to fight plastic waste
- Sturdy reinforced 18.5" handles
- Bottom board for added support
Need help with your logo?
Ask about our Logo Design Service!