Spiral-Sliced Half Ham with Bamboo Cutting Board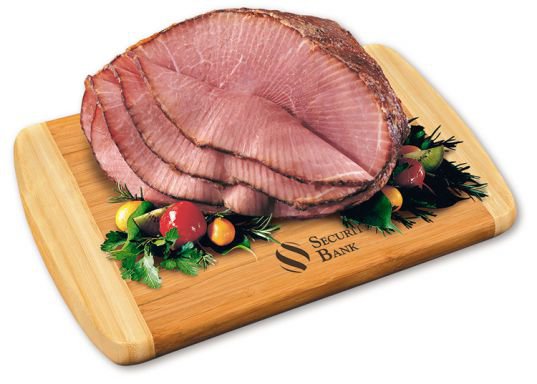 Product Description
Each ham is cured with a special blend of herbs and spices then slowly smoked over hardwood embers to give it its rare mouth-watering flavor. Spiral-slicing right to the bone allows each slice to lift away easily. Your gift will be recognized for its outstanding taste and quality. Each ham is accompanied with an elegant bamboo cutting board with your imprint. Half hams weigh 6-8 lbs.
Need help with your logo?
Ask about our Logo Design Service!