Cotton Knit with Short Visor Beanie
Unfortunately this product has been discontinued. Please submit a quote request below and our team of experts will help you find a suitable alternative!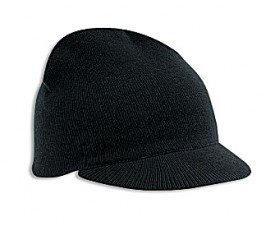 Product Description
Baseball caps, or head wear as it is called in the industry, is wide known for its use in many industries, such as the promotional and advertising businesses. They can be used for promotional type caps, for giveaway caps and even for uniforms. These caps are easy to embroider and screen print, or heat press as well. Available in five and six panel low profile and pro styles, there are many to choose from.
Need help with your logo?
Ask about our Logo Design Service!