Lacoste Knit Throw Style Table Covers - 4' - One Color Imprint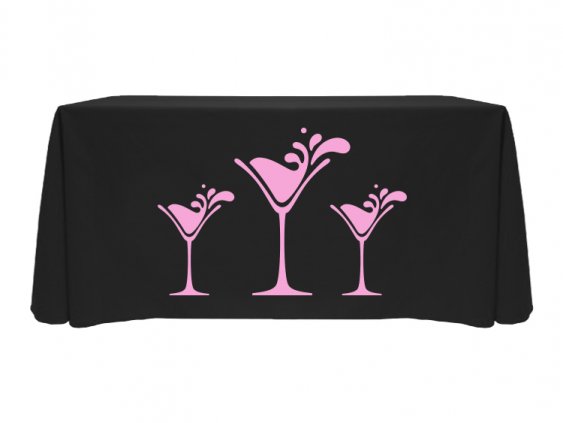 Product Description
The very popular – throw style covers are designed for quick and easy use, and look great. All corners are rounded meaning they don't gather and drag on the floor. Take your presentation to the next level with table covers made from our unique Lacoste knit polyester fabric. Lacoste drapes beautifully because it's a knit polyester, a wrinkle and stain release product by design. These throw style table covers are sure to impress!
Durable 100% knit polyester – Flame Resistant
Stain and wrinkle resistant design
Drapes luxuriously and requires no ironing
Floor length on all 4 sides
EasyCare machine washable and dryer safe
Available in sizes to fit standard 6ft and 8ft banquet tables. (standard being 30″ wide and 29″ height)
Available in two sizes to fit standard 4ft banquet tables. (24″ or 30″ table width)
30 cloth color options – preview and PMS values below
18 standard one color logo options or full color available – preview and PMS values below
Note: Not sure about your table size? For the best look we recommend getting the appropriate size, so please double check your table measurements. We offer custom sized table covers as well!
This table cover is also commonly referred to as a table throw, logo cloth, or table drape.