ROUND SPRING THING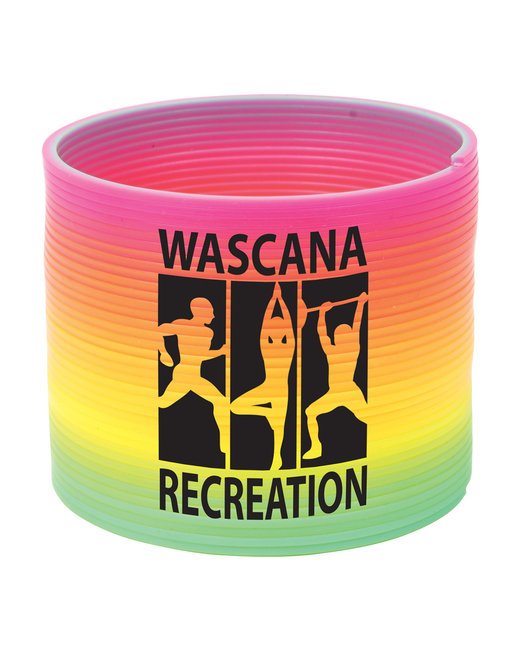 Product Description
Round plastic spring-like coil toy that travels down stairs for hours of fun.
Available in a variety of solid colors or in rainbow colors.
PRODUCT SIZE:
2.375" h x 2.9375" dia.
COLORS:
BLACK | BLUE | GREEN | RAINBOW | RED | WHITE | YELLOW
Pricing Details
Setup Charge: $55.00
Repeat Setup Charge: $25.00
Need help with your logo?
Ask about our Logo Design Service!