Popper Ball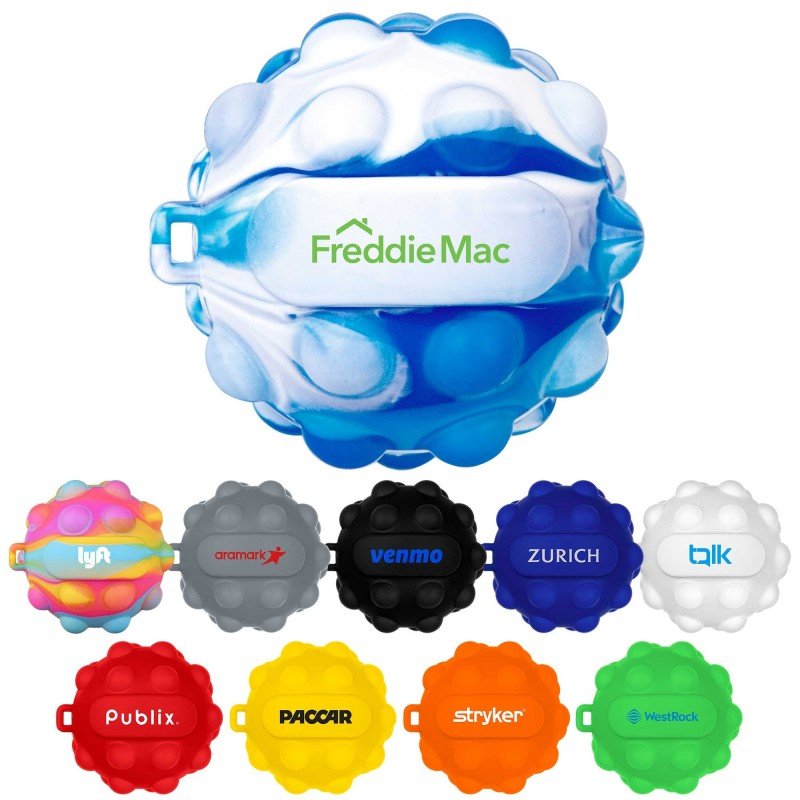 Product Description
A wildly-fun and new way to relieve stress, this popper stress ball is great for people of all ages. Go ahead and pop it! You can't resist!
Features:
• Made of squeezably soft silicone.
• Relieves stress and helps with focus.
• Great for people with sensory issues.
• Interactive pop bubbles regain their shape with each squeeze.
NOTE: These balls are lightly inflated and temperature will cause the balls to appear to inflate in the heat and deflate in the cold. Due to the curvature and light inflation, imprinting cannot always be straight.
Need help with your logo?
Ask about our Logo Design Service!