Flashlight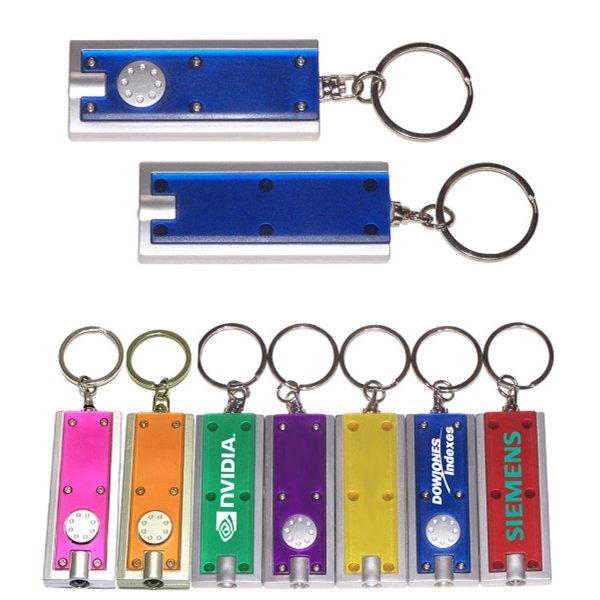 Product Description
Slim rectangular flash light with swivel key chain. Super bright white LED bulb. Metallic silver trim with sleek and thin translucent body. Long life lithium batteries installed. Up to 30 hours continuous lighting time. 100,000 hours of life time for the LED bulb. Great gift for flashlight key holder, key tag, keychain, key ring, safety program, emergency, travel and self promos.

Shape
Rectangle
Color
Translucent Blue, Translucent Green, Translucent Purple, Translucent Red, Translucent Yellow, Translucent Orange, Translucent Pink
Material
ABS-Metal
Size
2 3/8 " x 1 " x 1/4 "
Pricing Details
Charge Type:
Set-up Charge (Per Order)