Simply Pink Zip Purse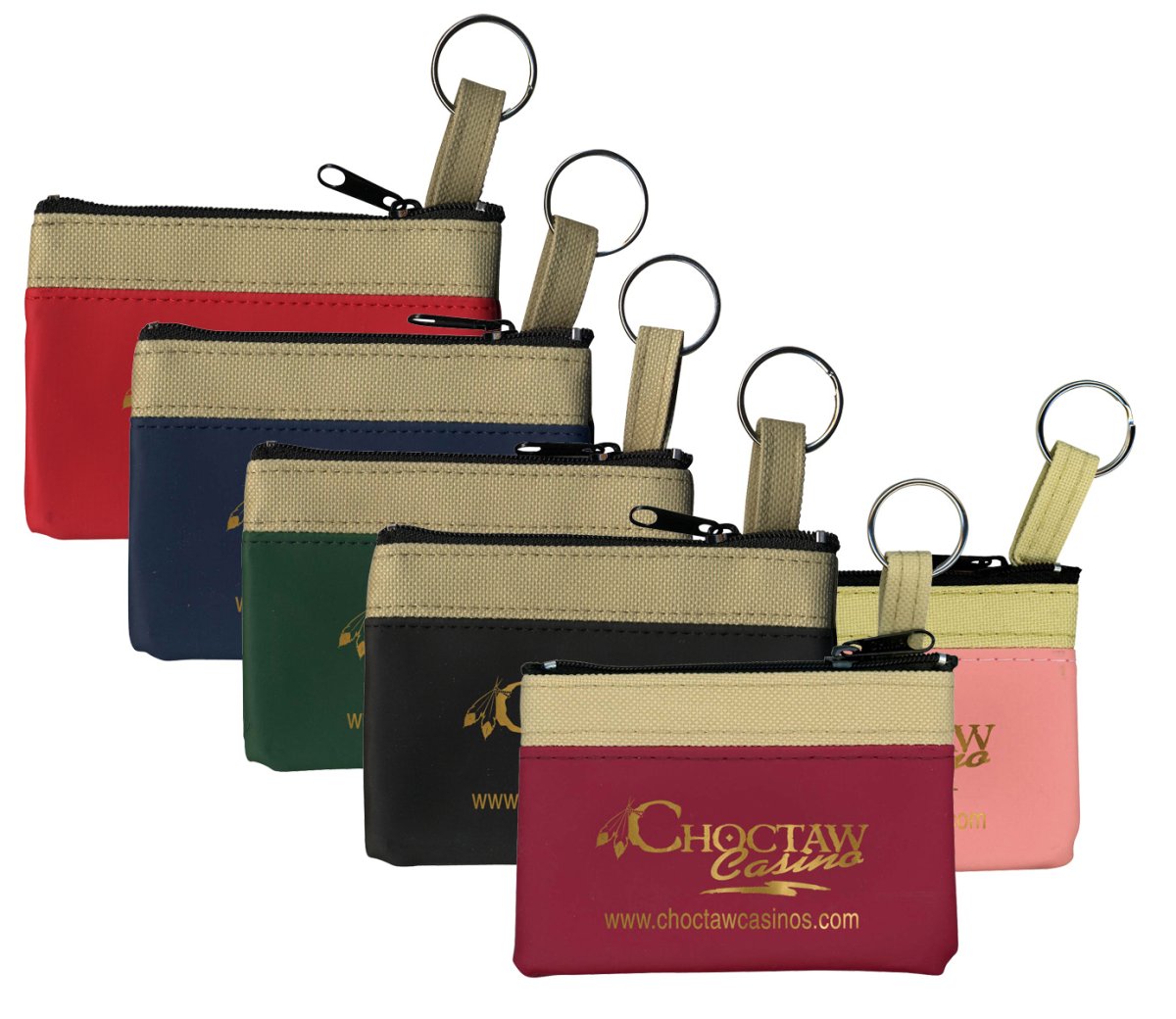 Product Description
A suede-style supported vinyl
stitched to a coarse-weave khaki nylon band.
Pouch neatly stores coins, cash, parking stubs, receipts
ATM/phone/credit cards, loose papers
Keyring strap attaches inside the pouch, keeping keys secure
Tempered spring-steel split ring
Nylon zipper will never rust or snag
Item Size: 4 1/2"w x 3"h
Imprint Area: 2 1/2"w x 1 1/4"h
Pricing Details
Less than 250 quantity, add $15.00 (G).
Absolute Minimum - 100
Need help with your logo?
Ask about our Logo Design Service!