Cooking for the Heart Cookbook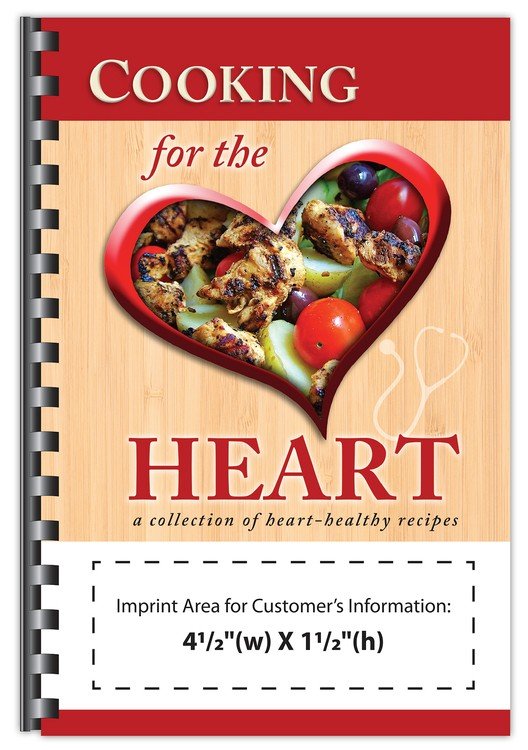 Product Description
Heart healthy recipes for good nutrition!
This book is a perfect fit for any hospital health & wellness program, and school & church fundraising.
Includes nutritional analysis with each recipe.
Don''t forget American Heart Month in February! Nice employee health awareness gift item. Many other healthy cookbook titles are available.