Aluminum Snap Frame Single-Sided Package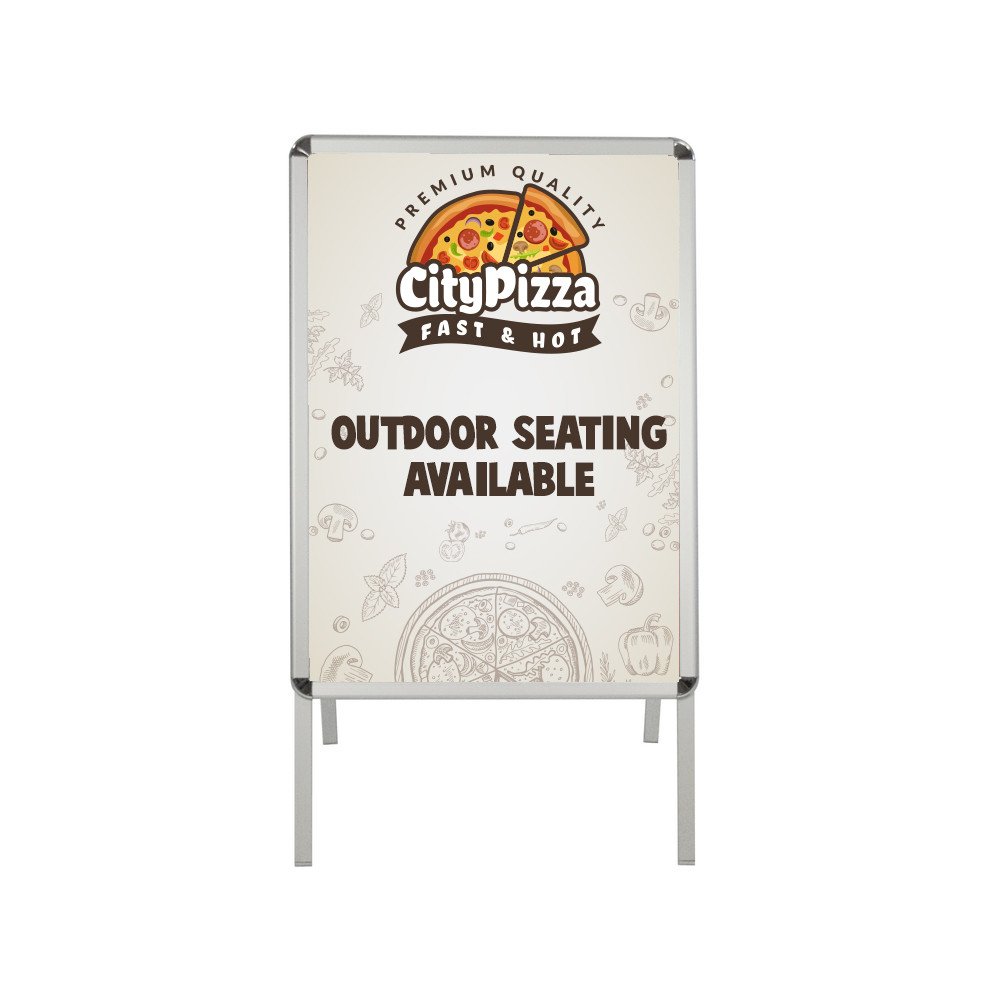 Product Description
The 'A Frame' Aluminum Snap Frame is ideal for both indoor and outdoor use. It's easy-to-load snap frames come complete with glare reducing overlays to cover 23.25" x 33" signs. Good For Indoors and Outdoors. Comes With Two Plastic Cover Sheets.
Need help with your logo?
Ask about our Logo Design Service!