Popper Stress Reliever Silicone Phone Wallet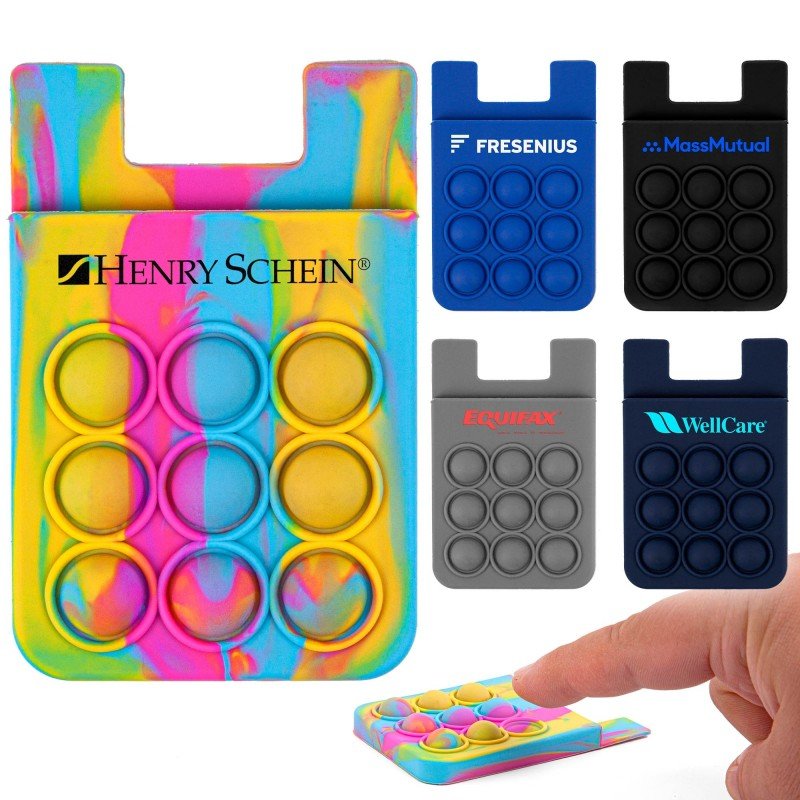 Product Description
We're blending two great ideas into one! Relieve stress and securely keep your IDs, credit and debit card in one place!
• Made of high-grade silicone.
• Securely adheres to your mobile phone with 3M stick tape.
• Easily holds 2-3 debit, credit & ID cards.
• Can be easily removed from your mobile device.
Need help with your logo?
Ask about our Logo Design Service!